i hope you've been following along with our
December Daily inspiration thread
over at the message board. we've been adding in our designers preparations and beautiful creations the last few weeks. today i've got another fun set for you from the awesome Lilith ;)
she's chosen a fabulous and unique color scheme using papers from several of our past kits...check out what she has to say and see her gorgeous album!!!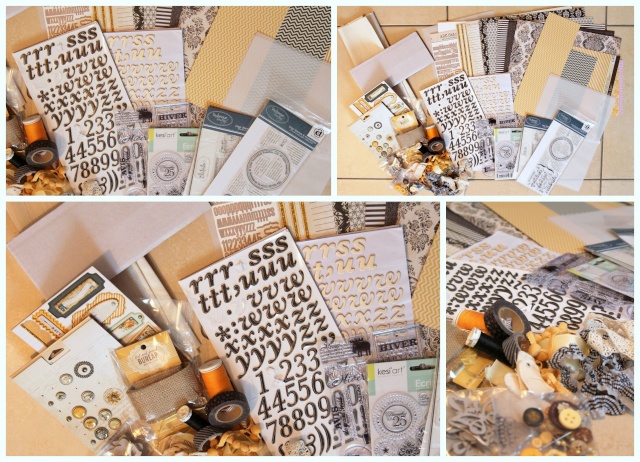 Last year my DD took me a lot of time. This year I wanted something different and I also wanted something a little less Christmassy. I am really into dark greys, blacks and yellows and this is what I pulled together from my stash (didn't want to buy a thing!!!!!) I am using some MME, Crate paper and Amy Tangerine.
I made this little mini book, with folders inside into which I will slip cards with pictures and journalling. On some days it might be just a picture or just journalling or nothing. I'll just go with the flow.
My cards are all ready on my PC, I just need to buy some ink to print them out.



***************************************************
when planning your DD you might be wondering what all you will be able to document. i know for me, i already have some dates scheduled for December. keep in mind the upcoming parties, concerts, school recitals and events that will be happening. here are a list of ideas to help you jump start your planning and creating.
school recitals
music recitals
parties
visiting santa
special attractions you might visit
decorating the tree (even if you actually do it in Nov....you can still dedicate a page to it ;)
favorite ornaments
favorite holiday music
childrens letters to santa
your nativity
gingerbread houses
baking
shopping
wrapping
choose a service you can do together as a family
schoolwork
holiday cards
the weather
the lights
who are you missing this time of year
traditions
favorite foods
the stockings
visitors/visiting
interview your kids about some of their favorite things of the season
when your holiday is over you can fill those days following it with a focus on the gifts that were received, pajamas, the clean up, putting things away, etc.
when you have days where you feel like their is nothing to document, you can fill them in with a focus on your decorations, traditions, favorite things ;)
i'm sure you all will have plenty of things to document, but if you get stuck I hope these ideas will inspire you!