Good Morning girls!! It's Pam here today, and I hope you all are having a blast so far with all of these fun challenges:) I have one for you today that has to do with one of my very favorite things...color!
I am most often inspired by color as a starting point for my projects, so I have compiled a list of my top 10 ways to use color:
1. Pull a color(s) from your photo and be influenced by that in choosing what papers/embellishments you use on your layout.
2. Have a story to tell, but the papers you want to use don't match? No problem...turn your photos black and white or sepia and they will match instantly!
3. Go monochromatic. Choose one color and use it in various shades of that color.
4. Be complimentary. Complimentary colors are any 2 colors that are opposite from each other on the color wheel. For example, blue and orange:
5. If you can't decide on 2, throw another one in there and do triadic colors. That would be any 3 colors on the color wheel that make a triangle. For example: red/yellow/blue or orange/green/purple.
6. Use analogous colors, which are colors that sit next to each other on the color wheel.
7. Be trendy. Every year,
Pantone
sets a new color for color of the year. The color for 2012 is tangerine tango:
Make this color be the dominating color in your project.
8. Pair a color with a neutral, such as black or white, to make it pop. Here I paired pink against black: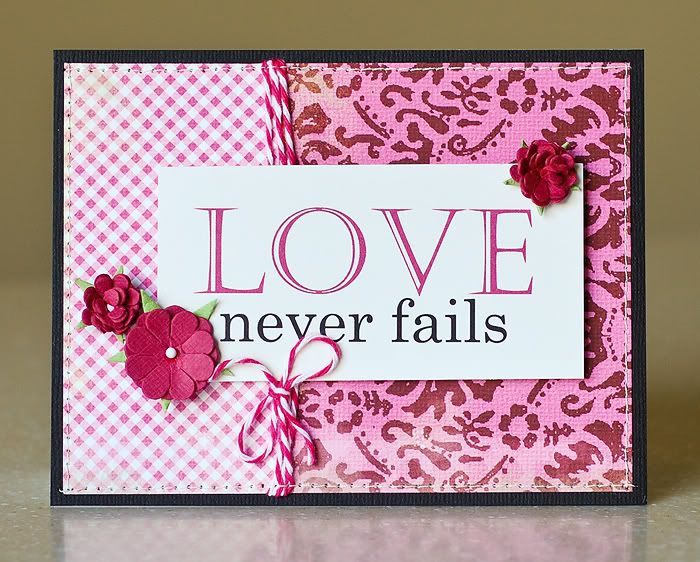 9. ROY G BIV it. Use all of the colors and make a rainbow:)
10. Use a color combination that is preset for you. There are tons of gorgeous combinations floating around on pinterest, or you can find some
HERE
as well. For this challenge, I have created this combination for you:
This is the card I made using these colors:
soooooo, are you ready for the challenge?!
I challenge you to create 2 projects (can be layouts, cards, tags, altered items-the 2 can be the same type of project or any combination) using 2 of the ways to use color that are listed above (one different one for each project).
All of your projects need to be linked in
the challenge thread
on the forum by
Saturday, February 4th, 12 noon PST
.