Ready for another card class?
Here's the card we'll be creating today:
​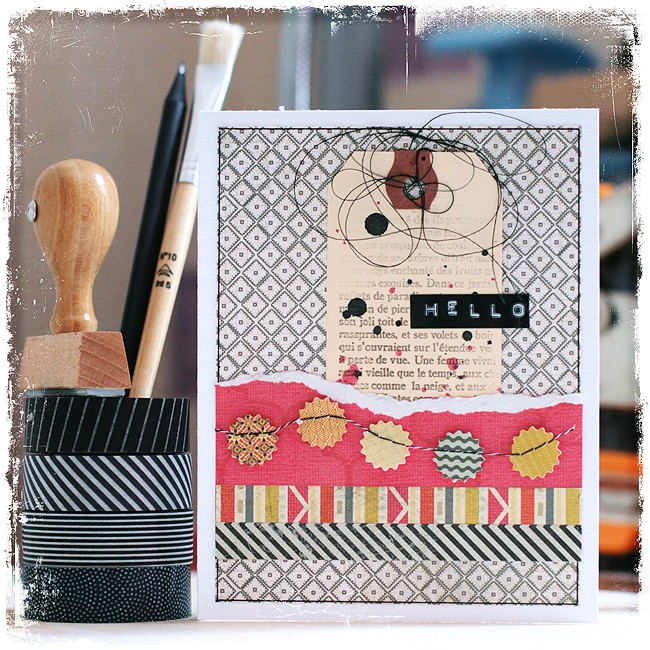 Step 1: Make a 5.5x 4.33 inch card with a white cardstock
Step 2 : adhere your flourish paper on your card base: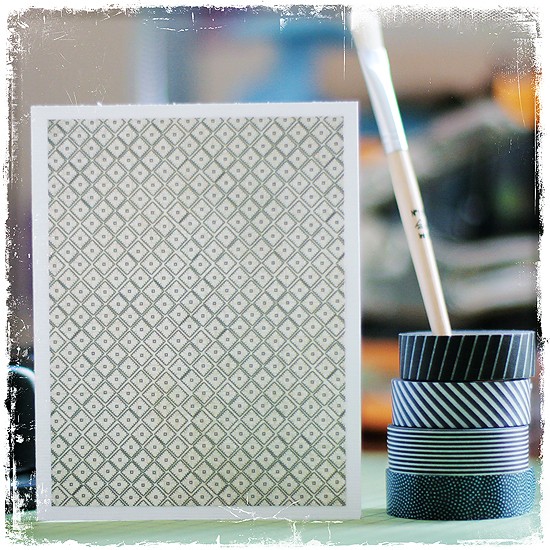 Step3: take a manila tag and add Chinese Ink splatters and spray paint on it and stamp with a text background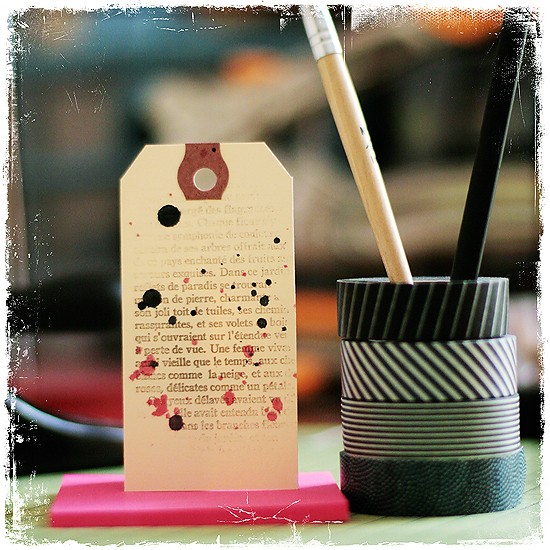 Step 4: adhere your patterned papers on the bottom of the manila tag
first tear the top of your spice paper and adhere it at the bottom of your manila tag
Then adhere a strip of brocade paper and a strip of stipes paper
For my sentiment I used my Dymo letter. Adhere it on the right side of your tag
At this point you just need to add embellishments or final touches on your card
I added some 'Travel' garland ,a line of black pen all around my flourish paper and black sewing thread on the top of the tag.
That's all!!