It's time to welcome another fabulous featured cardie! This month here at the Nook we are featuring the ever so talented Tanya Privalova!! Tanya is from Dnepropetrovsk Ukraine …
Tanya has kindly answered a few questions for us here:
Who are you?
My name is Tanya and I`m 26 years old. I live in Dnepropetrovsk (Ukraine), working as a project coordinator on internet-portal for tourists.
Can you describe your cardmaking style?
I really love the shabby look. Those sweet cards make me happy :D. But I also like American and free-style...but I can`t say that it is really me styles, because I`m only studying them now.
How long have you been papercrafting?
I have always loved to create something, especially doodling in all my school notebooks. But 2 years ago I first heard about scrapbooking and now during the last 1.5 year scrapbooking became my real passion!
Where do you find your inspiration?
Everywhere: D
My inspiration journey begins on a super sunny day and ends over at
pinterest.com
and many blogs of different manufacturers.
What is your favorite color combination?
The most favorite combo is pink and turquoise. I can say I like turquoise with all convenient colors, it is really my favorite color! :D
Can you tell us what embellishment is often found on your cards?
Paper! I love using many many layers of paper...Always love lace, ribbon, chipboard and buttons, for today these are my favorites!
And here are some of Tanya beautiful cards ...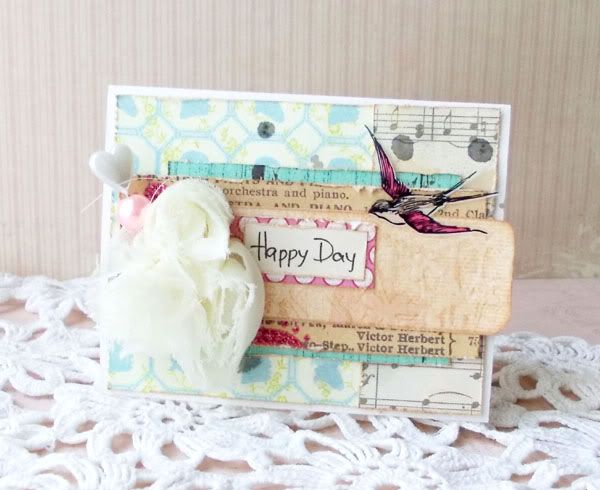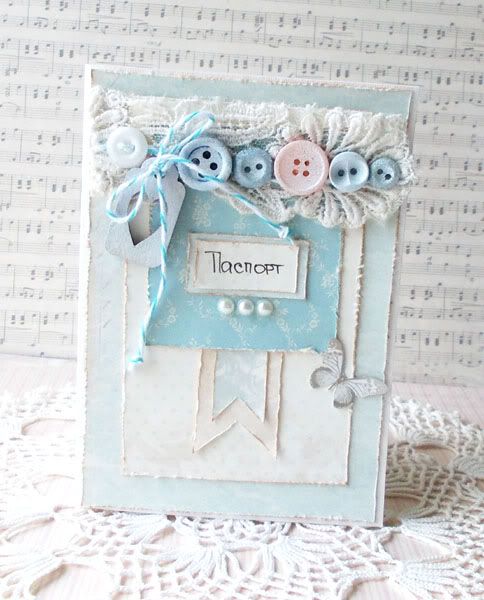 You can see even more creations over at Tanya's blog
here
.
Thank you for sharing your amazing creations with us Tanya!