if you are here for the SPRING NOOK DT HOP March 23-28th, please scroll down to previous post to start the DT hop and leave comments for your chance to win $200 in prizes.



and now for an amazing alterable class from marinette......

Hi everyone,
Marinette here;)
Easter is coming soon and today I'm sharing with you how to customize an egg carton!
First of all gather your supplies:
I used the March kit, an egg carton, chinese ink, Studio Calico white mist or Gesso, twine from the March kit, brads,distress stain and sewing thread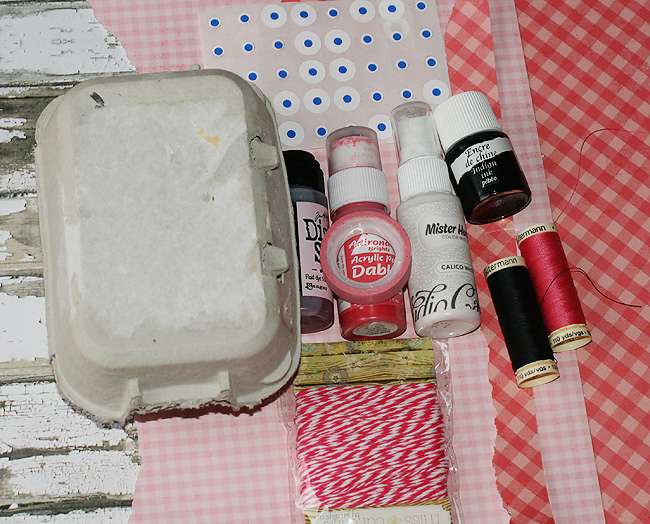 Recover your egg carton with Gesso or white mist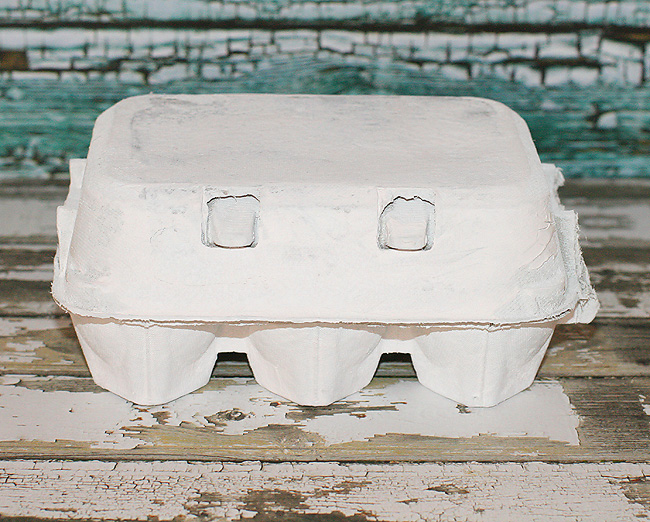 Then I took my "Princess" patterned paper and trim to 4-3/4x 2-3/4 inches. I added twine and adhered my paper on the top of the egg carton.
I added some ink splatters with Chinese ink, and also acrylic paint at random, some torn papers on the front of the egg bacon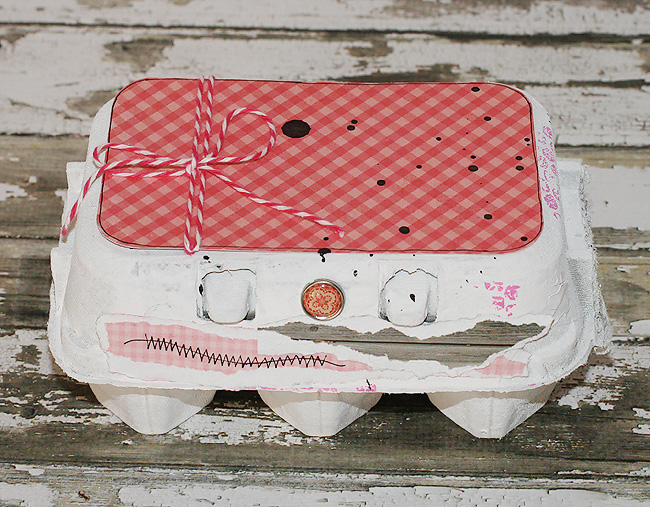 Add some embellishments on the top of your box, wherever you want:

Tada!! A quick and easy gift for Easter!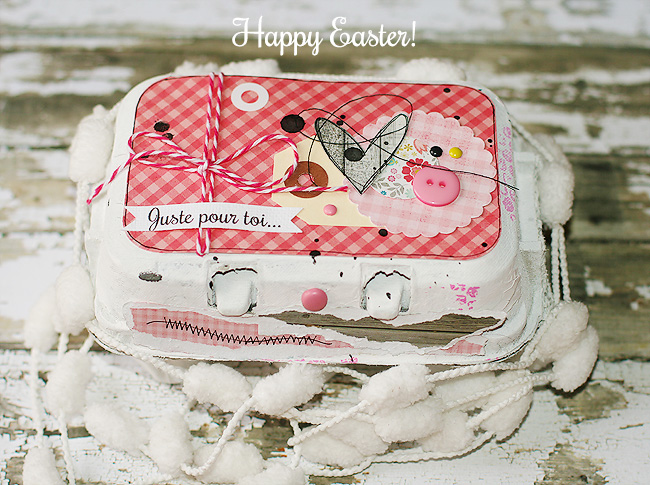 Happy scrapping;) Feel free to ask questions!