Please give a warm welcome to our March Featured Cardie....Sophie94!
Sophie is a fellow;) She makes gorgeous C&S cards. She's on the Design Team of a french e-mag "Clean e-mag"
Do you want to know more about Sophie??
Who are you? I'm Sophie, I live with my husband and our 3 children near Paris, France.

Can you describe your cardmaking style? I love dots and stripes and papers with graphic designs. My style is definitely clean & simple

How long have you been papercrafting? I've always loved papercrafting. I started making cards for Christmas 13 (!) years ago and gradually for any other occasion. I make even more than I can send !
I feel less at ease with pages and mini-albums but I try to decrease my huge pile of photos !

Where do you find your inspiration? I can find inspiration everywhere. Magazines and blogs provide me with the greatest ideas.

What is your favorite color combination? I love kraft and white and often use them together with another colour, I think anyone matches. I rarely use more than 3 colours on my cards.

Can you tell us what embellishment is often found on your cards ? My favorite embellishments are brads, they just add the perfect touch !

What is your blog address?
Here are some of her gorgeous cards: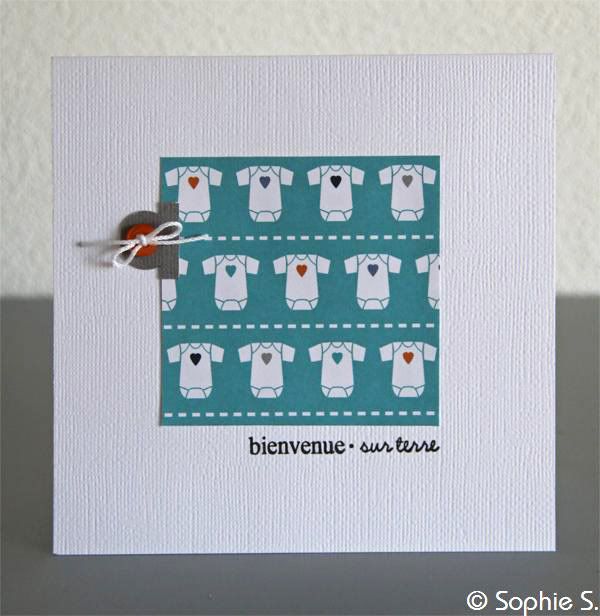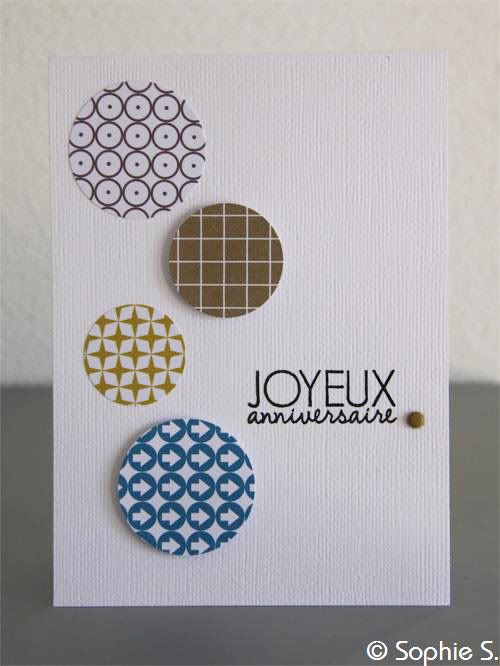 Thank you so much Sophie for sharing a little bit more about you with us.
Merci beaucoup Sophie pour nous avoir accordé un peu de ton temps♥