Hey ladies! It's
Pam
here today and I want to share with you a fun little gift. We are going to be making a jar of hot cocoa mix. The first thing you will need to do is prepare the mix. The recipe I used was
THIS ONE
and it made 2.5 jars (I used 16 oz mason jars that I bought from the grocery store).
Now that you have the mix all made up and in your jars, let's get to making that jar pretty. Gather up your supplies:
You will need some patterned paper, trim, and embellishments. For tools, you will need your trimmer, glue, a pencil and scissors, and a 2.5 inch circle punch.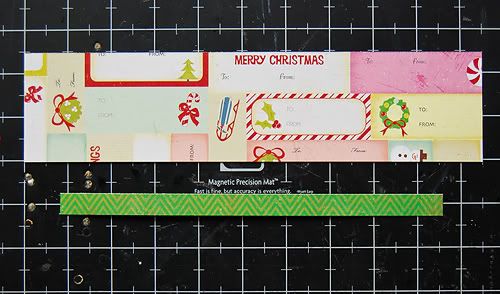 Next we are going to trim 1 piece of patterned paper to measure 10.5"x2" and 1 piece to measure .5"x8.75".
On another piece of patterned paper, punch out a 2.5" circle. For the part of the lid that you screw on and off, trace that on to the patterned paper and cut out the circles.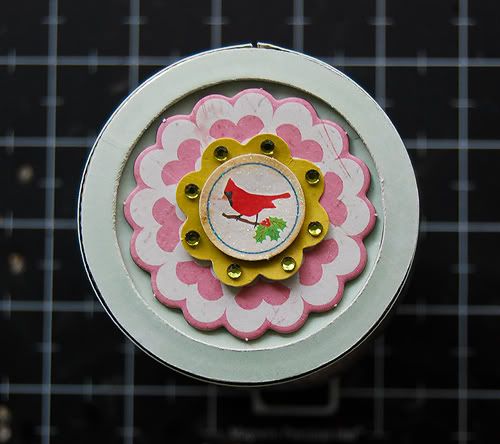 Glue the punched circle to the flat, circle part of the lid. Glue the ring you just cut out to the part of the lid that screws on and off. Sand the edges if necessary. Glue the .5"x8.75" strip of patterned paper around the edge of the lid. Embellish the top of the jar.
Glue the 10.5"x2" strip of patterned paper around the center of the jar.
Wrap your trim around the jar, securing the start and end of the trim with a glue dot.
Add a little label sticker on the back of the jar, with written instructions on how to prepare the hot cocoa.
Ta da! A quick and easy gift to give to teachers, co-workers, friends, etc.