Good day, Nook friends!
Thanks to the participation of the wonderful ladies here at The Nook,
we've cooked up a soup challenge for you this Wednesday!
Yummmm, it looks delish!
Here are the ingredients that you can choose from...
pick atleast FIVE of the SEVEN and use on your card.
1. TWINE
2. BUTTONS
3. BUTTERFLIES
4. DECORATIVE EDGE
5. MIST
6. STAMPED SENTIMENT
7. STICKERS
Use any of NOOK Kits that you have on hand!
***UPLOAD your completed card
HERE
by June 6th***
The WINNER will have their choice of prize!
For my card I used twine, decorative edge, stamped sentiment,
mist, buttons, butterflies and stickers!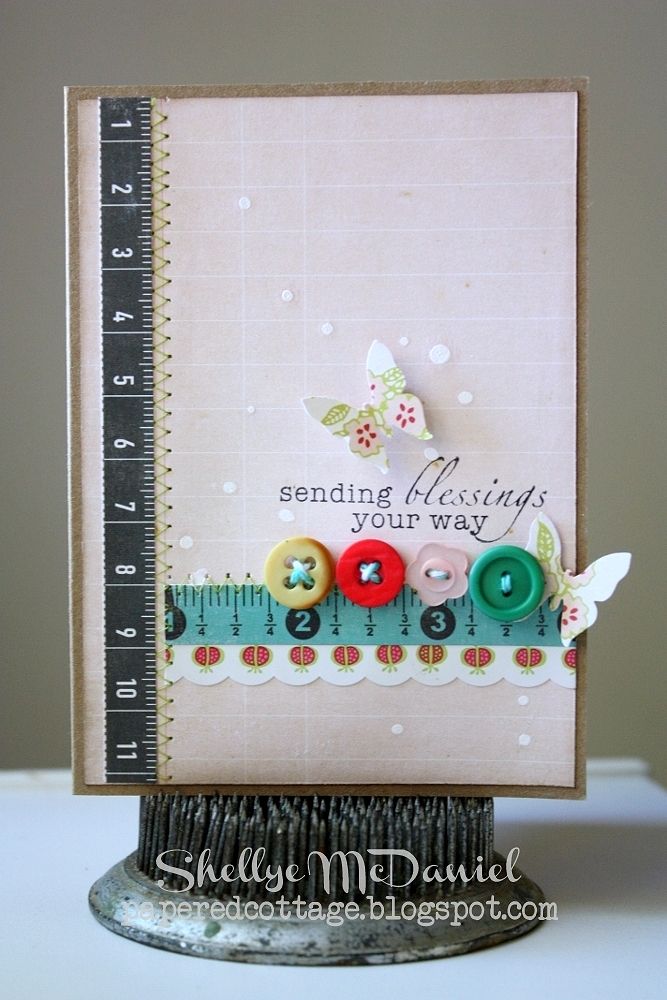 Always lots of fun challenges at The Nook...whether you're a scrapbooker,
cardmaker or BOTH, we've got it covered :)
Thanks for stopping by!
Shellye