Hello girls!!! I had the altered item class this month, and when I saw the clothespins in the kit, I knew I wanted to use them for something that I could clip photos on. The cork paper in the kit gave me the idea for a bulletin board style frame:)

We are going to make a photo frame or memo board (you could clip notes instead of photos!!), so let's gather our supplies.

You will need paper, embellishments, a picture frame with the glass removed, and some sort of adhesive to attach the paper to the frame (I used mod podge), and a pencil.

The first step is to lay the frame face down on your patterned paper and trace the outside and inside of the frame (where the photo goes).
The next step is to cut your traced shape out from the patterned paper and attach it to the front of the frame.
This is optional, but I cut out a smaller frame to go around the opening. I inked the edges to make it pop a little off of the yellow patterned paper.
Then you will need to attach that to the opening of the frame. At this point, I sanded the outer edge of the frame and inked the edges.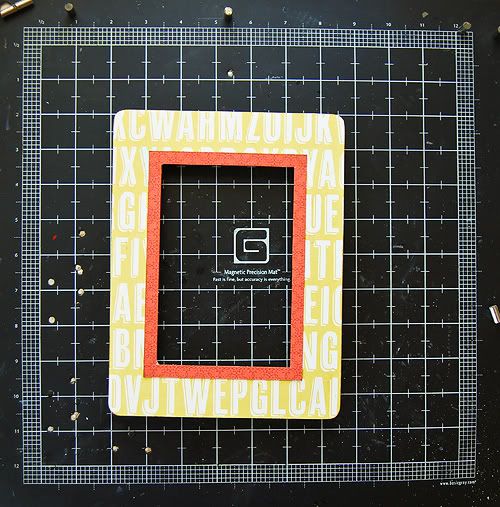 The next step is to trim down a piece of patterned paper for the center of the frame. I used the cork patterned paper. Attach 2 pieces of twine/trim to the patterned paper, securing it on the back. This will be what we clip our photos and embellishments to.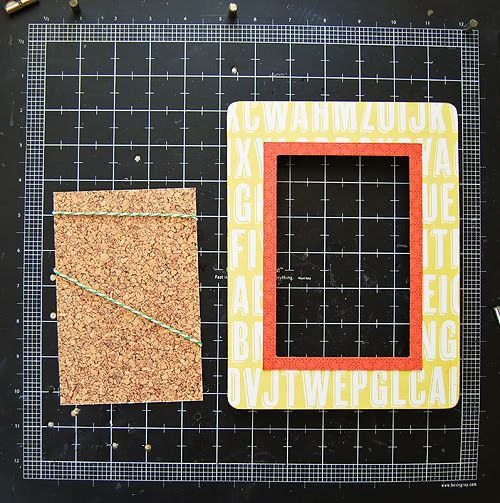 Add the middle patterned paper to the opening of the frame, like you would a photo and secure the back by pushing the little tabs down to hold the paper in the frame.
Begin clipping your photos/notes to the twine, using the clothespins.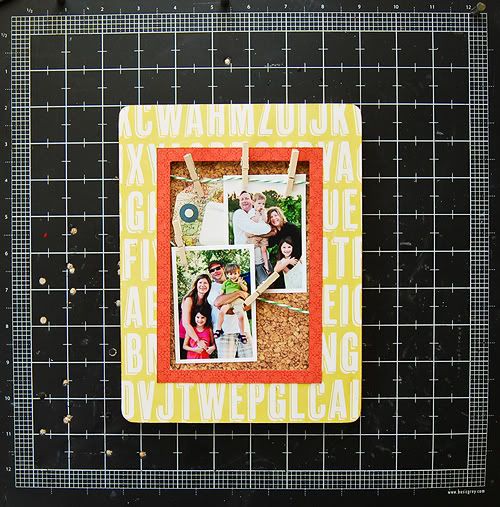 Add stickers/embellishments where desired to make it pretty:)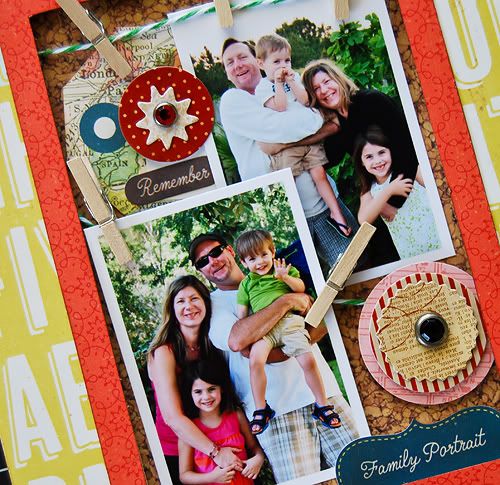 Ta da!!! I made this for my Mom and Step-Dad to put in their house:)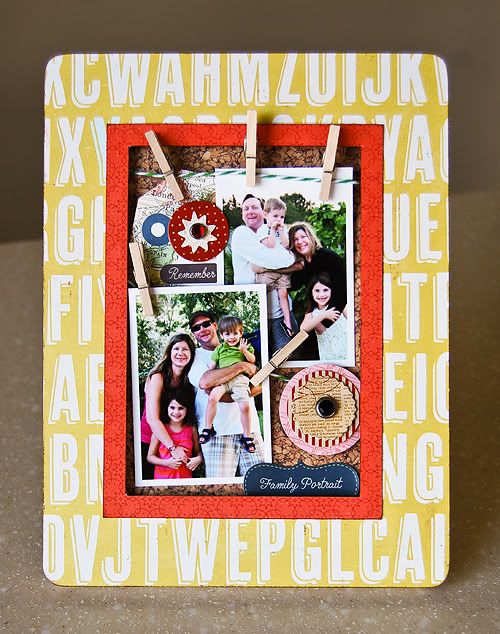 Pretty easy, right? I think this would be cute to clip to-do notes on as well;)